Quarter-Finals set as defending champs score contrasting wins
After two days of third round action the quarter-finalist were settled, with the top seven seeds in both draws making it  through.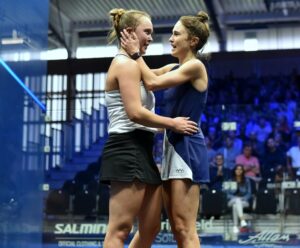 There were no seeding upsets again today, as defending champions Miguel Rodriguez and Nour El Sherbini won in contrasting styles – Rodriguez getting the better of Cesar Salazar in four thrilling games while Sherbini eased past Victoria Lust.
The day opened with a match between the Gilis sisters wit Nele becoming the first ever Belgian to reach the quarters, and ended with a quickfire win for two-time champion Mohamed ElShorbagy over Daryl Selby, ending home interest in the men's event and setting up a repeat of last year's dramatic final against Rodriguez.
Elsewhere there were wins for France's Camille Serme, England's Sarah-Jane Perry, Germany's Simon Rosner and Egypt's Karim Abdel Gawad.
Meanwhile on the traditional courts the Masters continues with the men's quarter-finals decided.
Match reports and quotes are on the blog and linked from the results.
DRAWS & RESULTS LIVE SCORES TWITTER FEED PHOTO GALLERIES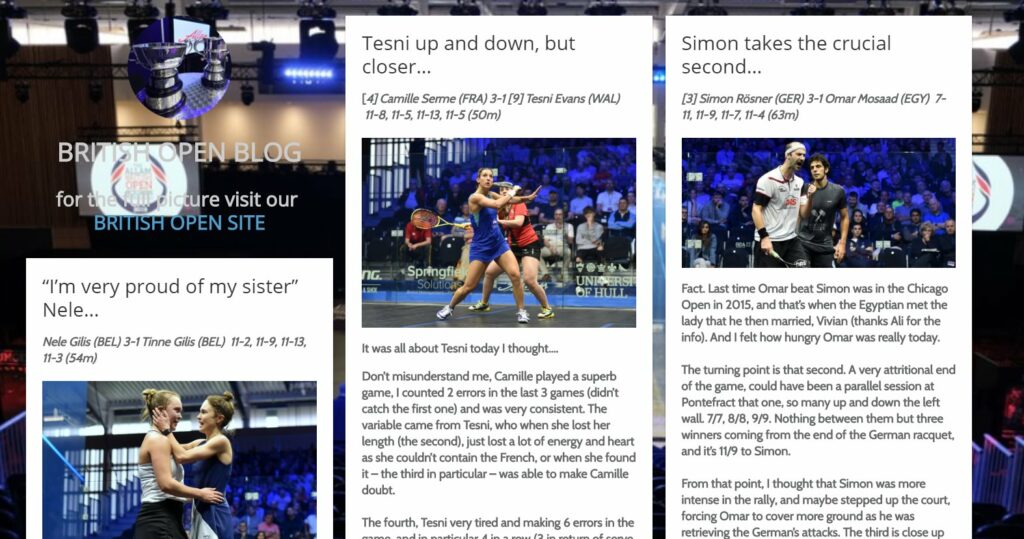 Mini Gallery – all and more in the main gallery