[1] 
Nicol David 
(Mas) 3-1 [2] Laura Massaro (Eng)
8-11, 11-5, 11-7, 11-8 (64m)

[2] Grégory Gaultier (Fra) 3-0 [1] Nick Matthew (Eng)
11-3, 11-6, 11-2 (45m)
Nicol makes it Five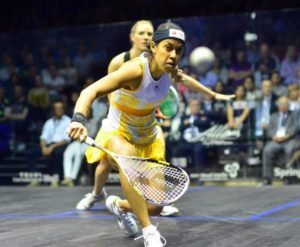 Nicol David regained the British Open title in Hull, avenging last year's final defeat at the hands of Laura Massaro to make it five times she's held the famous trophy aloft – her 74th WSA title.
The Englishwoman made the better start, taking the first 11-8.
There was never much in it, but it was the Malaysian world number one who got the better of the next three games, letting out a little whoop of delight and punching the sidewall as Massaro's final shot hit the tin.
Greg doubles up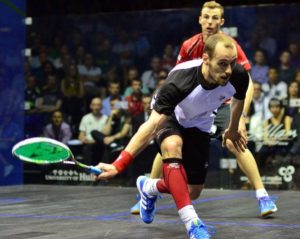 Grégory Gaultier made it a double triumph for the top seeds as he collected the men's title for a second time with a superb performance against Nick Matthew.
The Englishman, three times a champion and coming into the final on the back of a mammoth semi-final, simply couldn't get a foothold in the match as Gaultier raced to an early lead and never let the momentum slip.
FULL 2014 FINALS REPORTS