The British Open continued at Birmingham's Rep theatre this evening with four quarter-finals from the top half of the draws.
New Zealand's Joelle King joined a trio of Egyptians in the semi-finals – reports and reaction below the results.
You can Watch Live on SquashTV, follow on Live Scoring and our Social Feeds, and we'll have reports and reaction right here.
British Open 2023 : Day FIVE, QUARTER-FINALS (top)
[4] Joelle King (Nzl) 3-2 [6] Rowan Elaraby (Egy)    11-13, 11-5, 10-12, 11-4, 11-5 (68m)
[2] Ali Farag (Egy) 3-1 [6] Tarek Momen (Egy)  11-6, 7-11, 11-8, 11-8 (57m)
[1] Nouran Gohar (Egy) 3-0 [7] Sarah-Jane Perry (Eng)  11-5, 11-4, 11-6 (34m)
[7] Mazen Hesham (Egy) 3-1 [9/16] Karim Abdel Gawad (Egy)  6-11, 11-9, 14-12, 11-6 (63m)
WATCH LIVE  DRAWS & RESULTS  LIVE SCORES  SOCIAL FEEDS  PHOTO GALLERY
Reports and Reaction
Hesham edges Gawad in all-Egyptian thriller
[7] Mazen Hesham (Egy) 3-1 [9/16] Karim Abdel Gawad (Egy)  6-11, 11-9, 14-12, 11-6 (63m)
Mazen Hesham overturned a 1-0 deficit to book his place in the semi-finals, beating his Egyptian compatriot Karim Abdel Gawad 3-1.
Gawad, who won the Optasia Championships title recently, drew first blood when he clinched the first game 11-6.
Hesham got the perfect start to the second when he stormed into a comfortable lead, only for Gawad to battle his way back. But Hesham restored parity by taking the second 11-9.
The quality from Hesham and Gawad was at a very high standard throughout, and that was on display in the third as Hesham edged it 14-12, before sealing a semi-final berth in the fourth following an 11-6 success over his fellow Egyptian.
"First of all, a big shout out to Karim for this performance. He's my favourite player on tour and I think the tour is missing players like him and guys with his skill and talent and class," said Hesham.
"I feel like it was an exhibition match as we were both enjoying it, and enjoying the shots we were playing. The first thing he said to me was go for this tournament – he's such a nice guy and a great friend. We compete in good spirit and I'm really happy.
"Since he got back he lost one match against ElShorbagy in a tiebreak. He's beaten Diego and I'm just really happy to push these guys and beat them.
"Ali  is like an octopus: he has eight hands and nine legs! But I'll enjoy it and he's such a fair player. We give it a go every time we play and I'll try recover as much as I can and try be ready for him."
Gohar despatches Perry in three
[1] Nouran Gohar (Egy) 3-0 [7] Sarah-Jane Perry (Eng)  11-5, 11-4, 11-6 (34m)
World No.1 Nouran Gohar continued her excellent form at the British Open as she dispatched home favourite Sarah-Jane Perry 3-0. The 2019 winner of the tournament was relentless in securing her place in the last four, seeing off the Englishwoman in 34 minutes.
Gohar's shot selection and accurate length proved to be problematic for Perry, who fought back in the third game as she took an early lead to try and get a foothold back in the contest.
However Gohar, who's yet to drop a game so far, stepped up to diffuse Perry's fightback and book her place in the semi-finals, where she will take on No.4 seed Joelle King.
"SJ is so skilful and one of the most skilful on tour right now. She's always a very tricky opponent and from anywhere on the court she can do anything," said Gohar afterwards.
"She's always more dangerous when she's down and I had to be on my toes. I wanted it to be done in three today because I know if we go for four or five sets then it's going to be tough, especially when she plays in the British Open as I know she has a good history. I think I was well prepared and I'm happy with my performance.
"I knew SJ is from here in Birmingham and she's used to having the home crowd behind her and I needed an extra push. You guys (the English crowd) are so fair and are one of the good ones that are really loud, so I was happy with that!
"That's why this is one of the best locations and one of my favourite tournaments because the crowd is very knowledgeable and they appreciate good play. We as players love that, and I love that. I'd love to come back and thank you for being here today!"
Farag wins all-Egyptian contest
[2] Ali Farag (Egy) 3-1 [6] Tarek Momen (Egy)  11-6, 7-11, 11-8, 11-8 (57m)
In a battle of two Egyptians, it was Ali Farag who defeated Tarek Momen to reach the British Open semi-finals at The Rep in Birmingham.
Despite both men observing Ramadan, and therefore fasting throughout the day, the pace was still high throughout the match. Farag took the opening game 11-6, but Momen bounced back in typical fashion, with a higher quality into the front from the racket of 'the Viper'.
From there, the former World No.1 was able to fight back, winning the third to hold the advantage in the contest for the second time. He was able to carry that momentum, flipping the game round in the fourth after going 6-3 down, to win it 11-8, and to move through to the semi-finals.
"Super happy to be through! Tarek and I played last week in the final of the [Egyptian] Nationals, and it was a tough, tough battle. This time around, it was no different," Farag said.
"I think the level was still high, I don't think the fasting affected it too much. It is just affecting how I talk now! I think the first, I caught him a little off guard. The ball was a little bit dead, whether it was the ball or the court. I took advantage of it in the first but then he adjusted in the second up until the fourth. I gave three errors away in the second. They were not the wrong shots but you cannot afford that against Tarek.
"The fasting is affecting me now! It is always brilliant playing against Tarek. Very hard, but very fair! I now have to keep apologising to the referees after every match. I know I keep shouting, but thank you very much!"
King squeezes past Elaraby
[4] Joelle King (Nzl) 3-2 [6] Rowan Elaraby (Egy)    11-13, 11-5, 10-12, 11-4, 11-5 (68m)
The opening quarter-final of this year's British Open went the distance, with New Zealand's Joelle King defeating Egypt's Rowan Elaraby to advance to the last four.
The Kiwi had never beaten Elaraby on the PSA World Tour before, and she fell behind after the first game. King did have a game ball in the early stages of the tie-break, but the World No.9 fought back to come through and win it 13-11 to hold the early advantage.
The New Zealander, who sits a place below her best world ranking of World No.3, battled back brilliantly in the second game, as she restricted the opportunities for her opponent. However, she would find herself behind once more, as a better length from Elaraby saw the Egyptian take the third game and move into the lead for a second time.
A quick start in the fourth saw King run away into a huge lead, and it was one she would not relinquish, as she pushed the contest into a decider. The fifth went almost the same way as the fourth did. The New Zealander was able to carry the momentum, and she eventually got over the line to take the victory, becoming the first semi-finalist at this year's British Open.
"Phew! I mean, I was really nervous coming into today. I think the older you get, the more you think about how many times you will play big events like this," King said.
"I was really excited to come out here, probably too excited. Rowan has beaten me the last couple of times, she is an extremely talented player and I had to pull out all my tricks to get away with that in the fifth.
"Having the right people around you! My team know me and it was about getting the balance right. I was probably over stimulated a little bit, I know I am a Kiwi but I live down the road in Bristol. I could hear a few people cheering for me! It all plays a part, you know! Every time I step on court, I want to play as well as I can. Sometimes you can't do that, but you have to find a way to win.
"Two very different players but both class. Nouran has been World No.1 for over a year, which is an incredibly hard task, especially with the calibre of players we have. SJ is at home she will be excited to come out and play in front of a home crowd. Let's hope they have a five-gamer as well!"
Preview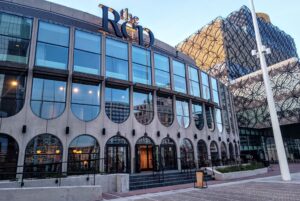 There are six Egyptians in action tonight, first up is Rowan Elaraby against fourth seeded Kiwi Joelle King who is appearing in her fourth British Open in a row and eighth overall in 11 appearances since 2008 . For Araby it's only her fourth British Open and second quarter-final. The Egyptian has won both of their previous encounters, though.
Then it's an all-Egyptian men's matchup between second seed Ali Farag, runner-up in the last three British Opens and quarter-finalist in the three before that, against Tarek Momen, hoping to reach the last four for the first time in his fifth quarter-final since 2012. Farag leads the H2H 14-4, winning each of the last eight encounters.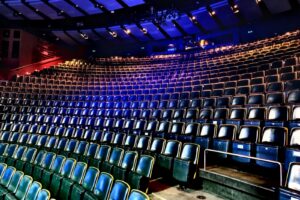 There's home interest in the third match as Sarah-Jane Perry takes on top seed Nouran Gohar. Perry has an outstanding British Open record, having played in each of the last eleven editions and is playing her sixth quarter-final in a row. She's only gone beyond this stage twice though, while Gohar has reached the final four times in eight previous appearances including the last three, winning the title in 2019. Gohar leads the H2H 9-2 with Perry's only wins coming in their first two meetings, back in 2014.
There's another all-Egyptian men's match to conclude the day with Mazen Hesham taking on the only quarter-finalist outside the top eight seeds in Karim Abdel Gawad. For Hesham this will be his fourth quarter-final in his eight appearance, for Gawad it's his third in eleven unbroken appearances, winning two of those but he is yet to reach the final. They've met relatively few times with the H2H at 2-2, Hesham winning both of the most recent clashes.