Wimbledon of Squash heads back to Hull
The 'Wimbledon of Squash' will return to Hull for a sixth successive year between 15th and 20th May when the world's best players, such as defending champions Gregory Gaultier and Laura Massaro, will line up at the Airco Arena with the hopes of lifting the iconic title.
Since its inception over 80 years ago, the likes of Jonah Barrington, Jahangir and Jansher Khan, Heather McKay and Nicol David have been among the players to have written their names into the event's history books and, with the PSA World Tour more competitive than ever before, 2018 promises to be one of the most enthralling British Opens ever.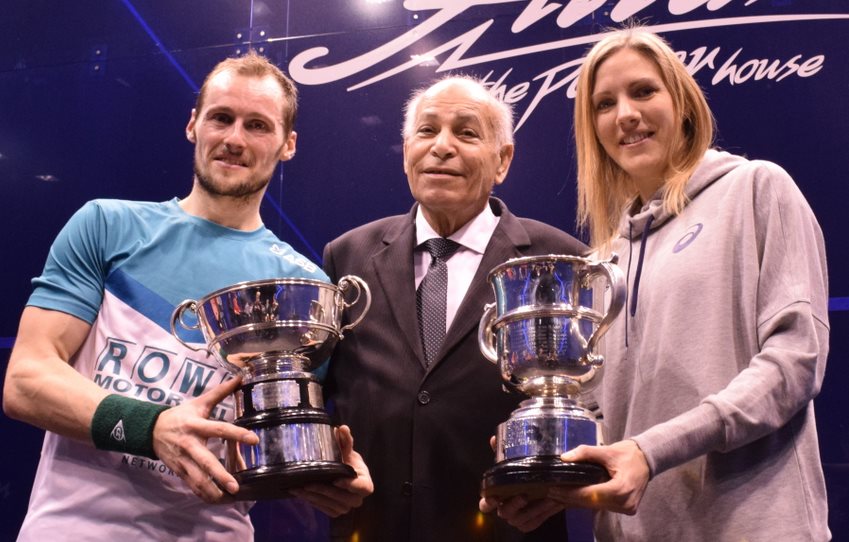 "As the longest-running tournament in professional squash, the British Open is one of the highlights of the squash calendar and we look forward to welcoming the world's best players back to Hull once again in 2018," said England Squash Chief Executive Keir Worth.
"We are delighted that Dr Assem Allam has pledged his support to the tournament with title sponsorship for a seventh year in succession and look forward to working with him, and all of our other partners, over the coming months."
Qualification takes place on May 13th and 14th at the University of Hull, with the University also hosting selected matches from the main draw on May 15th.
The Airco Arena will host main draw matches on the all-glass showcourt from May 15th to 20th, with all matches from round two onwards being held there.
Tickets start from £7.50 and can be purchased on Ticketmaster