The fourth day's play at the 2021 Allam British Open will see seven matches, as the third round comes to an end at the Allam Sports Centre in Hull.
There will only be seven matches on the fourth day of the tournament due to the withdrawal of Iker Pajares Bernabeu following guidance from Public Health England after he was contact traced in relation to a positive COVID-19 test from a fellow passenger on his flight from Spain to the United Kingdom. Because of this, Youssef Soliman receives a walkover and is through to the last eight.
The evening session will only have three matches as a result, but World No.1 Mohamed ElShorbagy will still headline the show. He rounds off the night against Frenchman Baptiste Masotti. Manchester Open champion Hania El Hammamy takes on another French player, in Melissa Alves, while Joelle King and Sabrina Sobhy will start off the evening session tonight.
The day's play will begin at 12:00 (GMT+1), with English No.1 Sarah-Jane Perry up against Australia's Donna Lobban. They will be followed by Gregoire Marche and Manchester Open winner Diego Elias, before Tesni Evans and World No.2 Nouran Gohar take to the court. New Zealand's Paul Coll takes on Egypt's Mazen Hesham in the last match of the afternoon session.
Order Of Play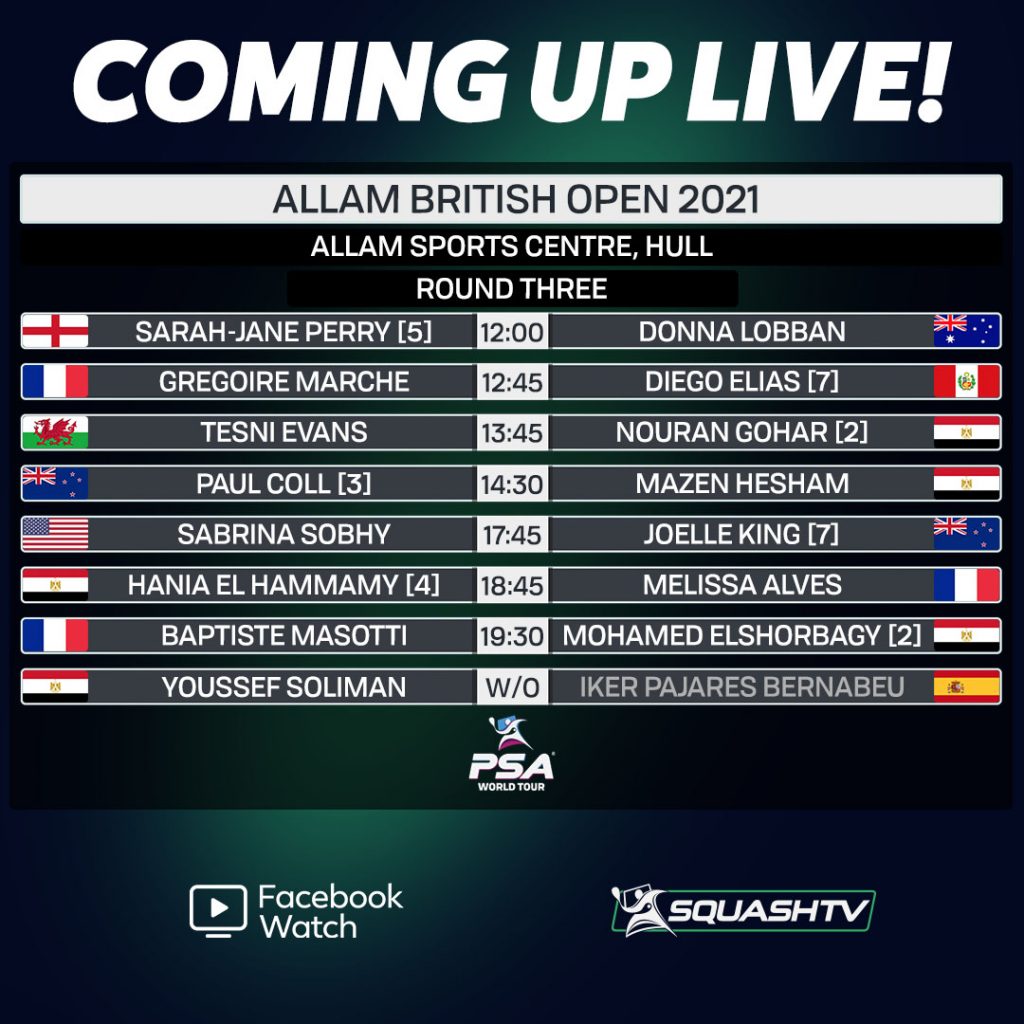 You can catch all the action live from the Allam Sports Centre in Hull Live on on SquashTV, and the official Facebook page of the PSA World Tour (excluding Europe and Japan).
You can also keep up with the live scores from the event here.