The Allam British Open continues today at the Allam Sport Centre at the University of Hull, with the first eight matches of the third round taking place, and places in the quarter finals up for grabs.
The third round is split across both Wednesday and Thursday in Hull, to allow all 16 matches to take place on the spectacular glass court, in front of a packed crowd at the venue.
Play gets underway at 12:00 (GMT+1), and you can watch glass court action at the Allam British Open live on SQUASHTV. If you are unable to watch, then you can keep uo to date with live scores here.
For more information on the event, visit the tournament website. You can also follow the British Open Twitter page here.
Follow the PSA World Tour on Twitter,  Facebook, Instagram and TikTok.
You can buy tickets for the Allam British Open here.
Order Of Play
Glass Court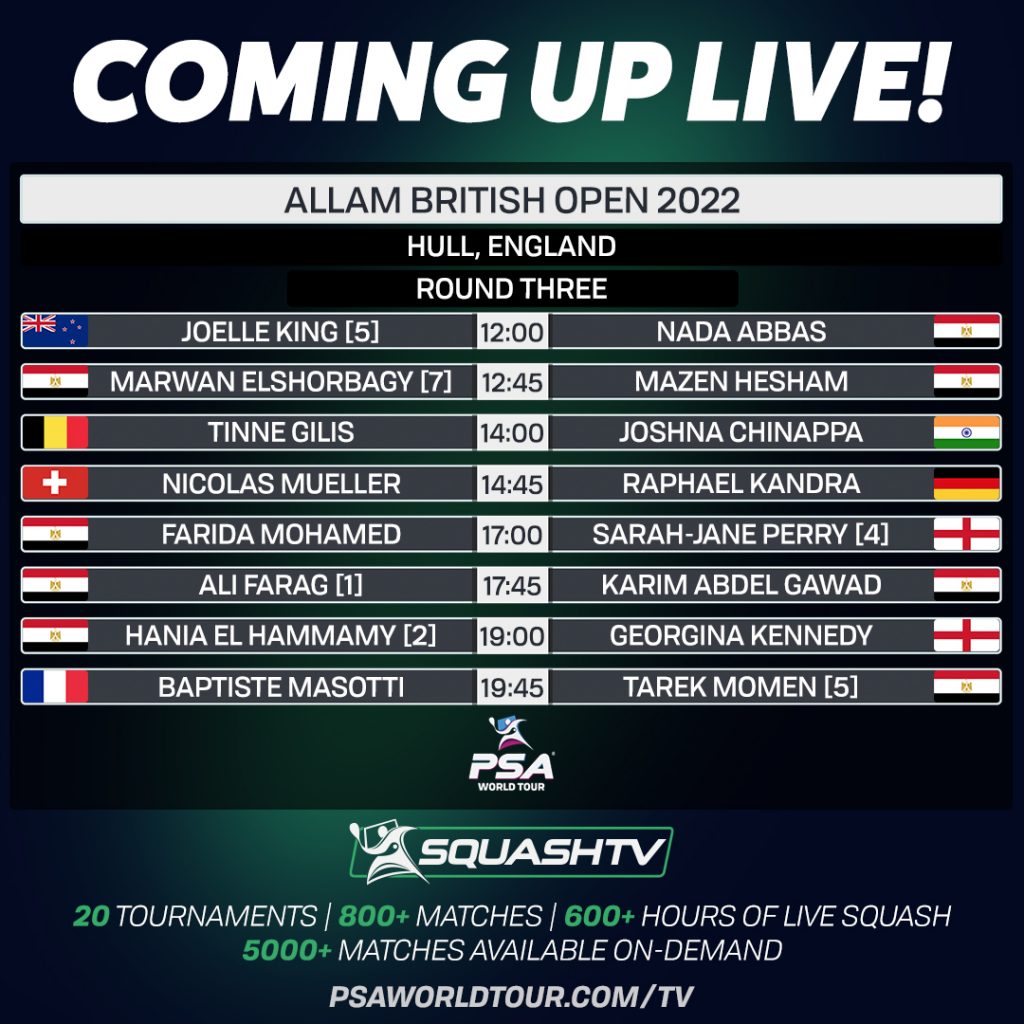 The day's play begins with New Zealand No.1 Joelle King taking on Egypt's Nada Abbas, before Marwan ElShorbagy and Mazen Hesham do battle in the first of two all-Egyptian clashes on day three.
The other will be a battle between World No.1s and World Champions. Top seed Ali Farag, winner of the sport's premiere event in 2019-2020 and 2021-2022, takes on 2016 World Champion Karim Abdel Gawad for a place in the last eight.
There are two English players in action as well, with Sarah-Jane Perry and Georgina Kennedy aiming to please the home crowd. Both take on Egyptian opposition, in the form of Farida Mohamed and World No.3 Hania El Hammamy, respectively.