The third day's play of the Allam British Open takes place today, as the last 16 gets underway at the Allam Sports Centre in Hull.
The top half of the draw take to the glass court on day three, with the third round being split between today and tomorrow. US No.1 Amanda Sobhy takes on compatriot Olivia Clyne in the first contest of the day, with that mach starting at 12:00 (GMT+1).
Malaysia's Eain Yow Ng will do battle with Colombia's Miguel Rodriguez, while Germany's Raphael Kandra is aiming to reach the heights of his 2018 campaign, and he faces World No.5 Marwan ElShorbagy.
Elsewhere, Rachel Arnold will take part in the last 16 of a Platinum event for the first time in her career, and she will face Nadine Shahin for a place in the quarter-finals. In an all-Egyptian clash, former World No.3 Omar Mosaad will take on Mostafa Asal.
The tournament's two top seeds, in Nour El Sherbini and Ali Farag will be in the last two matches on court on day three. The five-time World Champion takes on Joshna Chinappa, while Farag will face compatriot Mohamed Abouelghar.
Order Of Play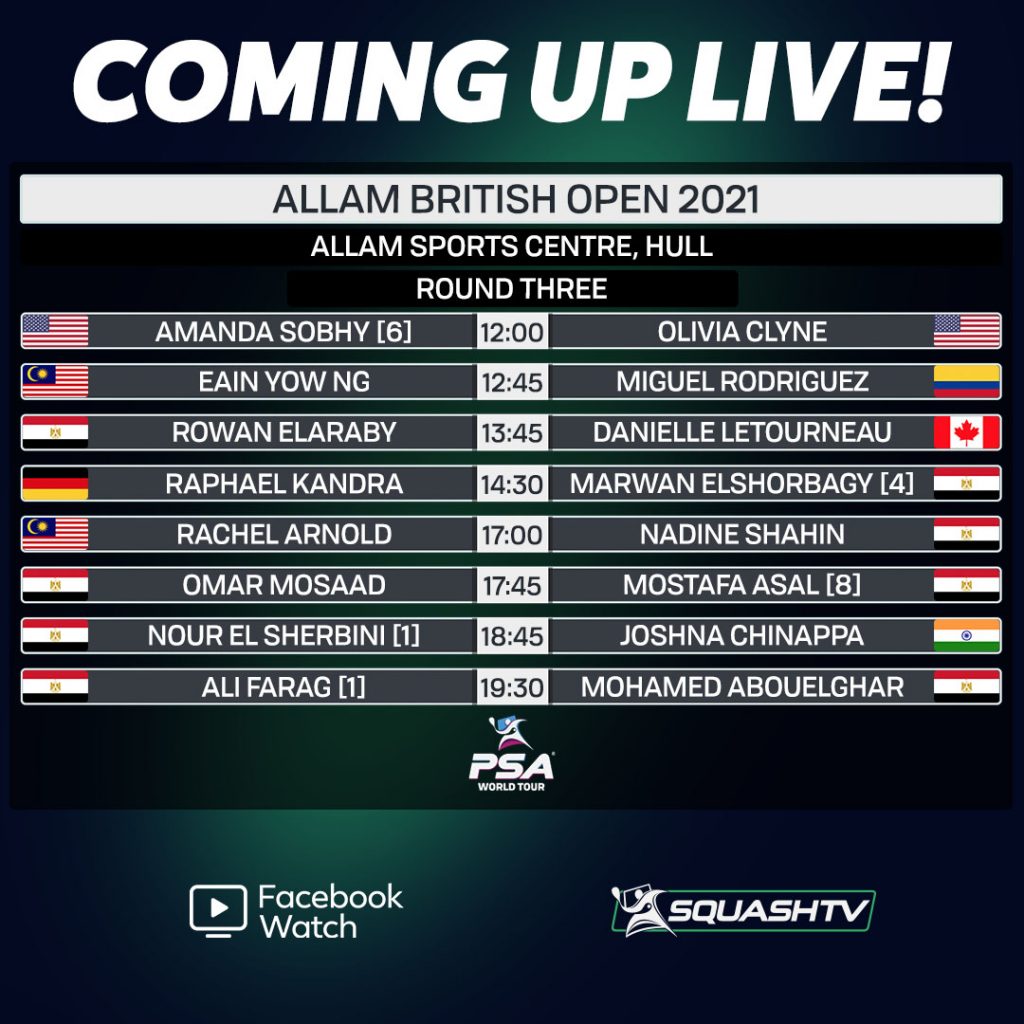 You can catch all the action live from the Allam Sports Centre in Hull on SquashTV, and the official Facebook page of the PSA World Tour (excluding Europe and Japan).
You can also keep up with the live scores from the event here.