Serme joins Egyptian trio in BO finals
Semi-Finals day at the University of Hull featured five Egyptians plus players from France, England and New Zealand with Egyptian interest in both finals guaranteed.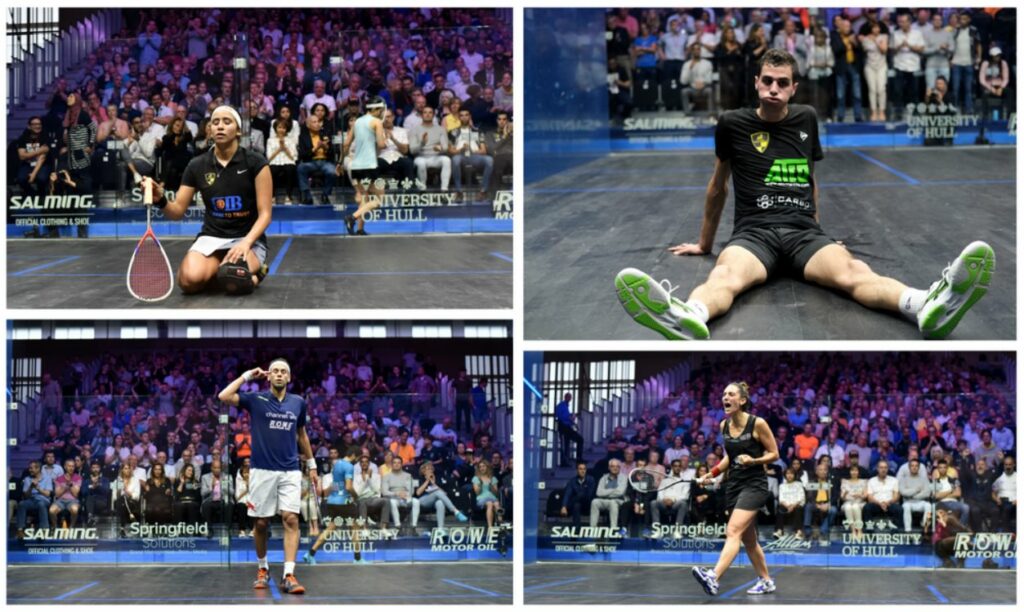 The day started with an all-Egyptian upset as Nouran Gohar overpowered Nour El Tayeb, reaching her second BO final, as did Camille Serme with a four game win over home favourite Sarah-Jane Perry.
Ali Farag and Paul Coll put on a tremendous display, Farag winning in five and the crowd rising as one at the end. Farag reaches his first BO final where he'll face Mohamed ElShorbagy who reached his fourth with a straight-games win over Karim Abdel Gawad.
Reports and quotes on the blog, and linked from the results  …    roundup to follow
Allam British Open : Sat 25th May, Day SIX, SEMI-FINALS
DRAWS & RESULTS LIVE SCORES TWITTER FEED PHOTO GALLERIES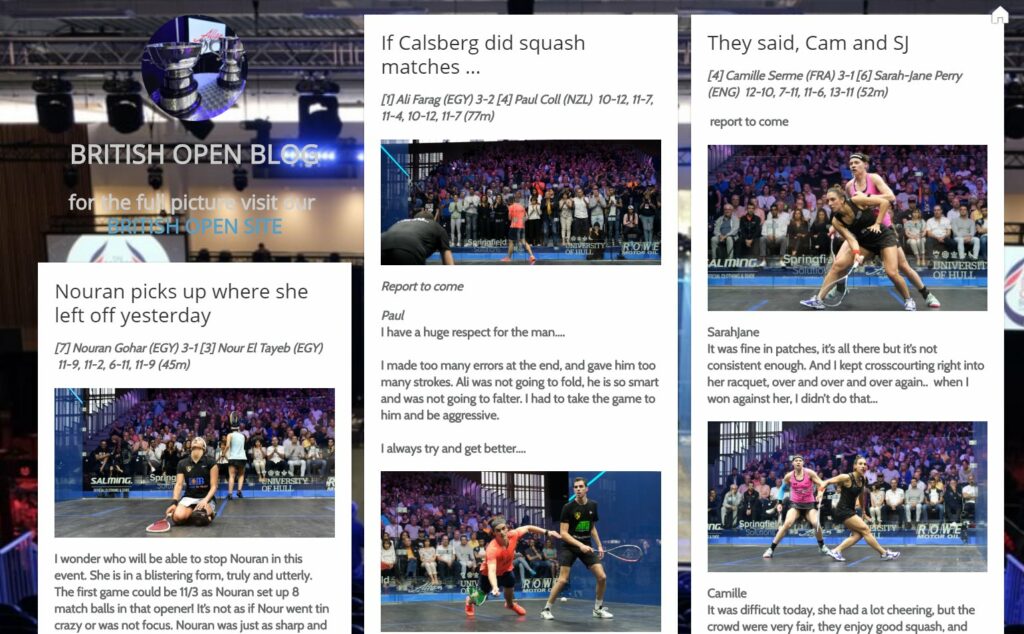 Mini Gallery here – all and more in the main gallery …