Seeds through to Quarters in top half…
The only split round at this year's Allam British Open is Round Three, which began today with the top half of the draws at the University of Hull.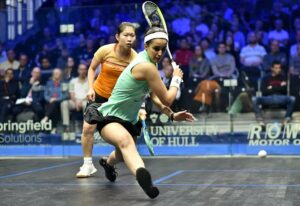 There were no upsets as all the seeded players won through, and with the first five matches all being relatively quick three-nil wins  for Nouran Gohar, Ali Farag, Raneem El Welily, Mohamed Abouelghar and Joelle King, an early finish looked on the cards.
The last three matches were all more contested, and longer, as Mazen Hesham, Nour El Tayeb – saving two match balls – and Paul Coll completed the top half quarter-final lineups.
Reports and quotes linked from the results …
Meanwhile on the traditional courts the Masters got under way.
DRAWS & RESULTS LIVE SCORES TWITTER FEED PHOTO GALLERIES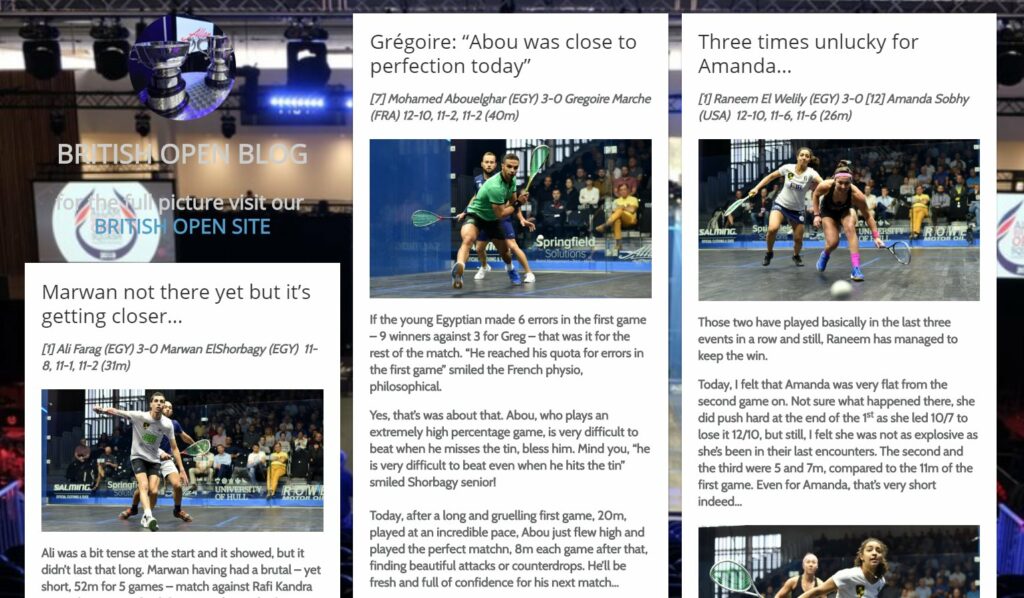 Mini Gallery – all and more in the main gallery