Round two complete as Nicol, Laura and Jenny call time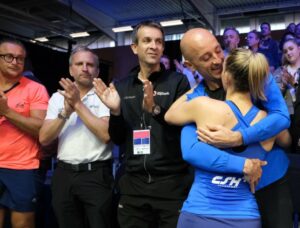 The 2019 Allam British Open continued at the University of Hull with Round Two, another hectic 32-match day across four courts as the seeded players came into play against yesterday's round one winners (not strictly true in the men's draw but that's another story).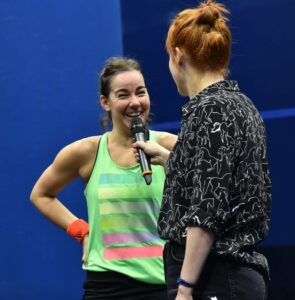 Yesterday saw Hull's own Fiona Moverley play her last match, and today it was a triple whammy as Jenny Duncalf, Nicol David and Laura Massaro all played their last matches as they lost  to Raneem El Welily, Nour El Tayeb and Tinne Gilis.
Tinne was joined in round three by sister Nele, and the Belgians will play each other tomorrow for a place in the quarters!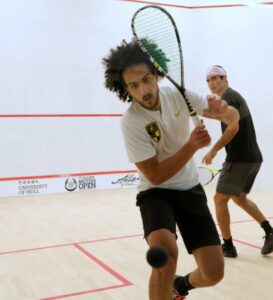 On the men's side  the glass court was graced by top seeds Ali Farag and Mohamed ElShorbagy plus defending champion Miguel Rodriguez, all winning through, while last year's Marwan ElShorbagy v Raphael Kandra thriller was replayed with Marwan coming from two games down to gain a measure of revenge.
Mazen Hesham produced the biggest seeding upset of the day as he ousted 8th seed Diego Elias in four games, boosting the Egyptian tally in the men's last sixteen to nine.
By contrast only one of nine Brits survived, Daryl Selby keeping home interest alive in the men's draw.
Allam British Open : Tue 21st May, Day TWO (Glass Court)
[1] Raneem El Welily (Egy) 3-0 Jenny Duncalf (Eng)    11-2, 11-6, 11-4 (20m)
[1] Ali Farag (Egy) 3-1 Mostafa Asal (Egy)              6-11, 11-7, 11-7, 11-4 (42m)
[3] Nour El Tayeb (Egy) 3-1 Nicol David (Mas)    11-4, 11-7, 11-13, 11-5 (41m)
[4] Paul Coll (Nzl) 3-1 Joel Makin (Wal)                  9-11, 11-8, 11-9, 11-4 (87m)
[5] Joelle King (Nzl) 3-0 Low Wee Wern (Mas)              11-6, 11-4, 11-9 (28m)
[6] Miguel Rodriguez (Col) 3-1 Campbell Grayson (Nzl)  11-3, 12-10, 7-11, 11-4 (61m)
 Tinne Gilis (Bel) 3-1 [8] Laura Massaro (Eng)  11-5, 2-11, 11-5, 11-7 (37m)
[2] Nour El Sherbini (Egy) 3-0 Mayar Hany (Egy)  11-5, 11-4, 11-7 (23m)
[2] Mohamed ElShorbagy (Egy) 3-1 James Willstrop (Eng)  11-9, 11-9, 11-9 (44m)
DRAWS & RESULTS LIVE SCORES TWITTER FEED PHOTO GALLERIES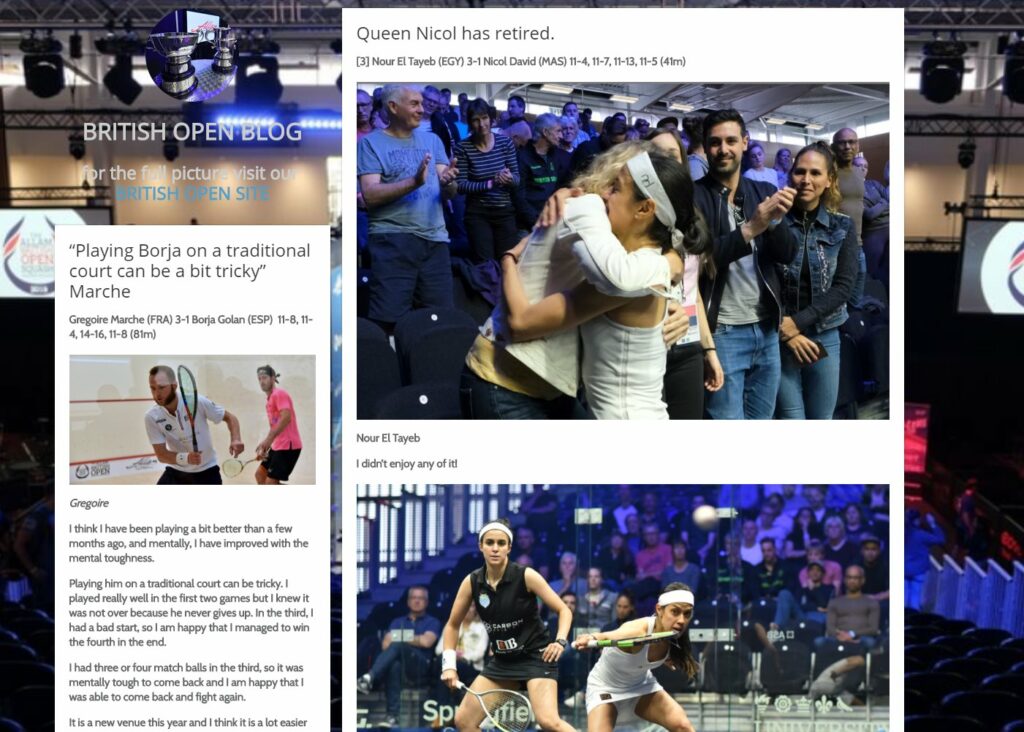 Mini Gallery