Hania El Hammamy and Paul Coll have captured the prestigious Allam British Open trophies after they overcame Nouran Gohar and Ali Farag in the women's and men's finals, respectively, at Hull's Allam Sport Centre.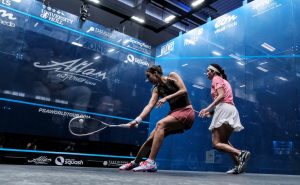 World No.3 El Hammamy has been crowned British Open champion for the first time after a magnificent performance from the 21-year-old saw her take out World No.1 and 2019 champion Nouran Gohar, winning 11-9, 11-7, 8-11, 11-4 in a gripping 74-minute battle.
Gohar has been the woman to beat on the PSA World Tour this season and was the first player since Nicol David a decade ago to reach nine major finals in a row, while the Egyptian had won her previous four PSA Platinum events in succession.
However, she fell victim to a red-hot El Hammamy, who dominated the early stages to take a two-game lead. Gohar responded in style to halve the deficit, but there was no stopping El Hammamy as she kept her composure in the fourth to record her first PSA title since the Manchester Open in August, 2021 and the eighth of her career.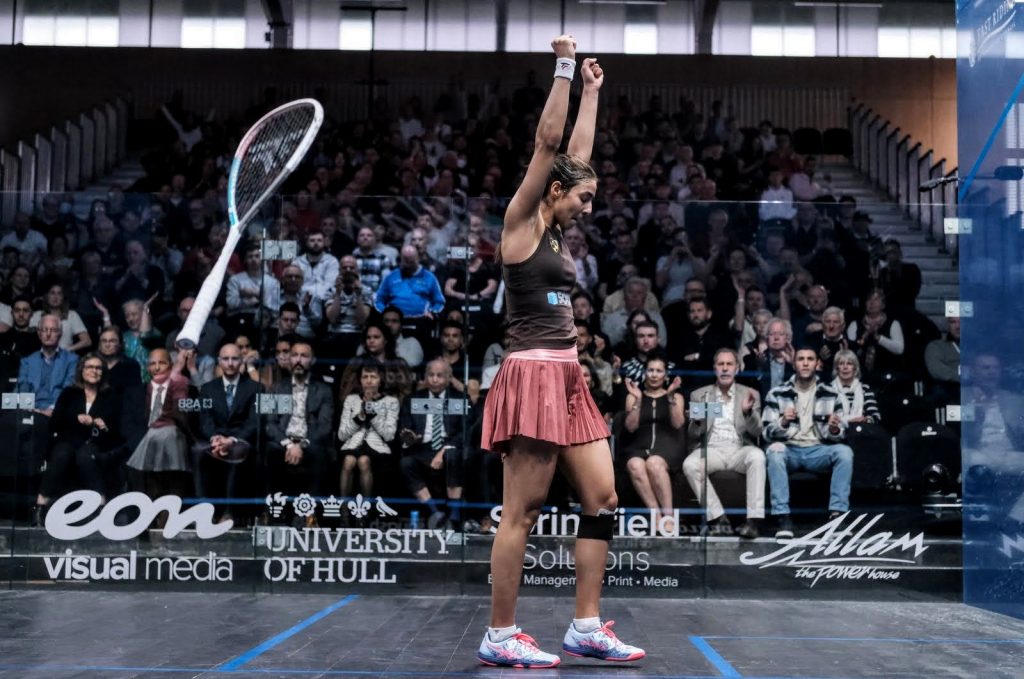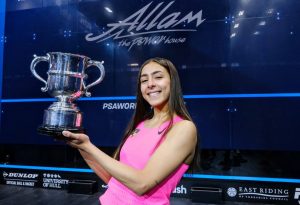 "I've won a lot of British Junior Opens and it's always been very special, so to win the senior one is absolutely amazing and beating the World No.1 in the final is actually unbelievable," said El Hammamy, who qualifies for June's CIB PSA World Tour Finals as a result of her win.
"Nouran has been giving me a lot of tough times, I've never been able to get a proper win against her. The last time I won, she retired at 2-1, so getting the win in this final in this way means a lot to me. It was 8-1 in the head to head, so every time I play Nouran I turn off my notifications because I don't want to see the predictions. I just tried to come here today and give it my all.
"I used to struggle a lot against her because I wasn't consistent enough, and I wanted to make a statement to myself that I can do it. I dedicate this win to my parents, they're always supporting me in my wins and losses, so this one is for them."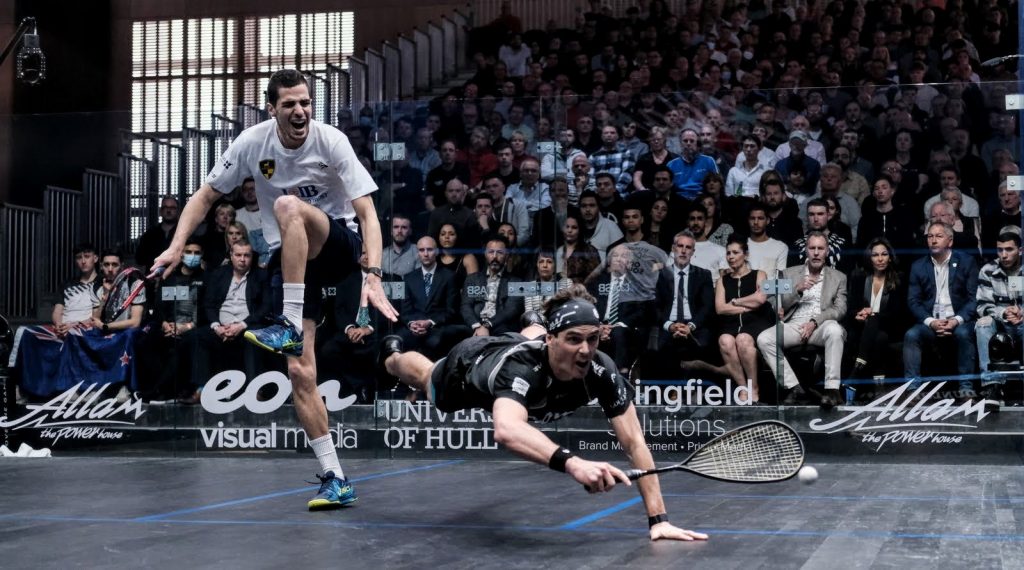 In the men's final, Coll has made it back-to-back British Open titles after he defeated Farag in a repeat of the 2021 title decider. Coll became the first male New Zealander ever to lift the famous trophy in August of last year, and he produced an immaculate performance to nullify World No.2 Farag.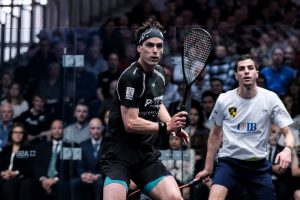 A win for Farag would have seen him overtake Coll to reclaim the World No.1 spot he lost to the Kiwi last month. However, Coll dominated as he closed out a 12-10, 11-6, 11-4 victory to capture his second successive Platinum title following last month's Windy City Open triumph. Coll went through the whole tournament without dropping a game, becoming the first player to do so at a Platinum event since Farag at the 2019 U.S. Open.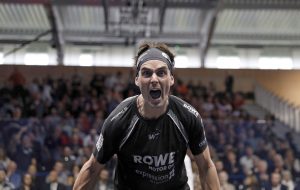 "Holding the No.1 spot and winning the title, there was a lot of pressure on it," said Coll after capturing his 19th PSA Tour title.
"I'm just extremely proud to win and keep my No.1 spot for another month, and then we have to do it all again. I played some amazing players this week, and with Ali, it's such a mental battle with us two, and it's just enjoyable squash.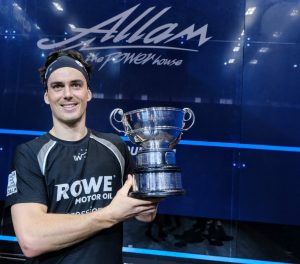 "He's a great champion, I have so much respect for him with what he's doing with his family, travelling around with their baby, he and Nour are just incredible, so I'm very proud to win this title against such a great champion."
The next stop on the PSA World Tour will be the Manchester Open, PSA World Tour Silver event between April 13-18, which will be held at the National Squash Centre.
Results and Schedule
Result – Men's Final: 2022 Allam British Open
[2] Paul Coll (NZL) bt [1] Ali Farag (EGY) 3-0: 12-10, 11-6, 11-4 (50m)
Result – Women's Final: 2022 Allam British Open
[2] Hania El Hammamy (EGY) bt [1] Nouran Gohar (EGY) 3-1: 11-9, 11-7, 8-11, 11-4 (76m)