For many squash fans, the British Open will forever be associated with Australian legend Heather McKay. Born into a sporting family that included a rugby-playing father and siblings who played Australian rules football, tennis and hockey, McKay initially only picked up a squash racket at the age of 18 as a way to keep in shape for hockey.
Quickly, though, it became clear that McKay had a gift for the sport. The Australian would go on to be considered by many to be one of the greatest players of all time, thanks in no small part to her dominance in the British Open, where she won 16 consecutive titles between 1962-1977.
Besides her record British Open haul, McKay enjoyed a staggering 19-year unbeaten record, losing just two matches throughout her career. McKay also won the first World Open title, in 1979.
Read on, as the Aussie looks back on her legacy at the world's oldest women's tournament.
"When I set out on my earliest trip to England back in 1962 for my first tilt at the British, I never expected to win it, let alone go on to claim 16 titles consecutively," McKay admitted.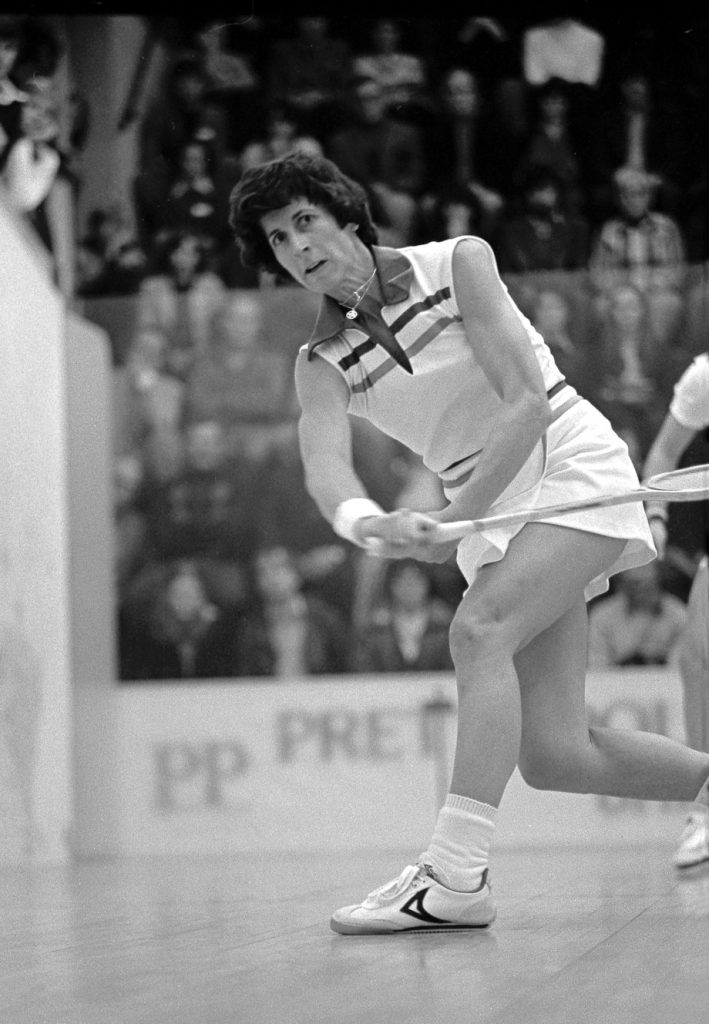 "I hadn't been selected in 1961 to make the trip to the UK as the Australian team to travel for it was picked from the state champions, although I had won the Australian title in 1960, yet I think that was actually the best thing for me as I wasn't ready for that trip.
"It gave me an extra 12 months to train, develop my game and mature for being away from home for so long. In those days, when we were all amateurs, you had to raise money to help fund the trip and also rely on the support of your home association. For 14 of my 16 years as British champion, the New South Wales Squash Association funded me, and I am eternally grateful to them for that.
"Winning the first title in '62 was a bit of a surprise as I met England's Fran Marshall, the defending champion, in the final, and I think I had recently lost to her in five sets at the North of England and been happy to get that close.
"But when it came to the British final, I think all the tournaments and tough matches I had played on our tour had lifted my game to another level, and I produced my best squash to beat Fran in three games.
"We went on to have quite a rivalry and played in five finals in total during my run, but we also became good friends, as did most of the girls, so it was a great time."
One of the fittest players on court, McKay incorporated a strict training regimen to ensure that she was physically a level ahead of her rivals.
She explained: "In terms of how serious I was about fitness, I was the first to really pursue that with real dedication. I was definitely the first woman to incorporate weight training in my preparation, I always stretched and I ran on the track.
"My husband Brian always made sure I trained and had an off season to prepare, and he would always tell me: 'If you've not done the training don't do the complaining', and throughout my career I did everything I could to make sure I was in the best shape I could be when I walked on to a squash court.
"I knew that if I was in a humdinger of a match, and I was feeling it, then I had every confidence my opponent was in a worse state. When you have the inner confidence in your conditioning, it takes pressure off your game and it builds belief.
"That really counts when you have to dig deep at key moments in any big match."
During a career spanning such a significant period of time, and in which an unparalleled dominance of the game's foremost championship was built, Heather saw off a variety of challengers, yet the first lady of squash has nothing but warm words and affection for her former rivals.
She recalled: "Every time I played the British it was a challenge and I faced many great players like Fran, Marion Jackman, and Anna Craven-Smith and they all provided me with different challenges.
"But while everyone wanted to win the British, we all got on well away from the court and I am lucky that I can look back and enjoy so many great shared memories with them."