Ahead of next week's Allam British Open, Colombia's Miguel Rodriguez says that he is heading to Hull with the aim of retaining the title he won in stunning fashion 12 months ago.
The 2019 edition of the British Open will be held at the University of Hull's new sports complex between 20th and 26th of May, and Rodriguez has fond memories of the city after beating World No.2 Mohamed ElShorbagy at the Airco Arena last May to etch his name onto the historic trophy.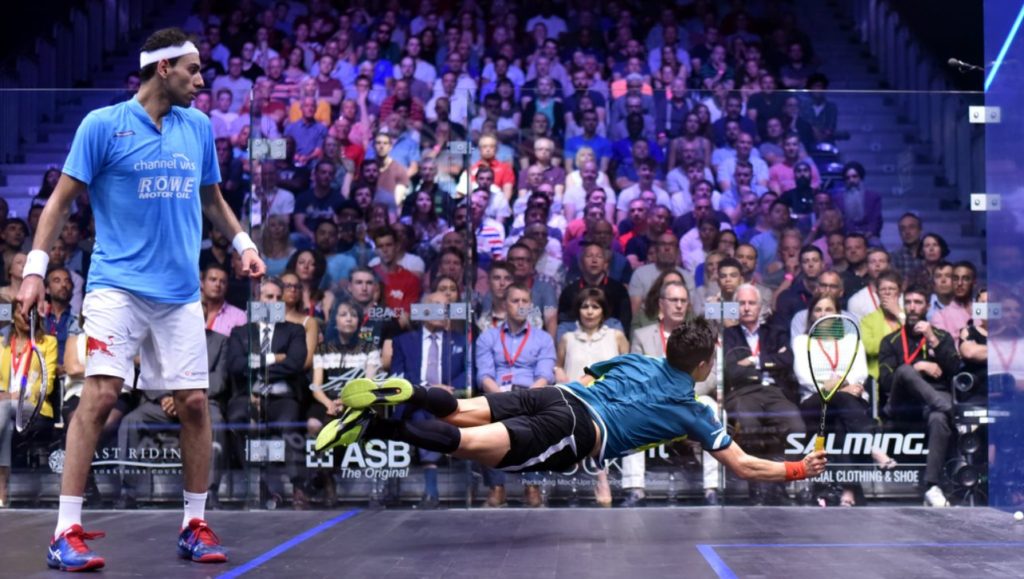 In doing so, Rodriguez, 33 years old and from Bogota, became the first South American ever to win a PSA World Tour Platinum title and the first unseeded player in the modern era to capture the British Open trophy – accolades that seem all the more impressive given his relative lack of training partners in Colombia when compared to a number of his contemporaries.
"It's something that is going to be in my mind forever.

"Becoming a legend at the British Open is something that is difficult to describe. Being in the history books of this tournament is amazing, I'm going to remember this tournament forever.

"I think that moment when I won that match with Mohamed was my career highlight. There were so many years of training, playing, travelling, and it paid off.

"I really wanted to win a Platinum event, but I never thought I was going to win the British Open. That was a great gift because when I was a kid I was just thinking about being top 20 and maybe top 10 in the world, but I never thought I would win the British Open because it was maybe too far for me.

"Especially because I come from South America where I don't have the same competition and tournaments [than others]. You can consider this tournament as the 'Wimbledon of Squash'. There's so much history behind this tournament, and I was very proud to win it last year, it was the first major event in my career."
Last year's British Open win saw Rodriguez qualify for the PSA World Tour Finals and, after a below-par season which has seen him fail to make it past the quarter-final stages of any of his tournaments this season, the World No.7 will require similar heroics to qualify for the season-ending event in Cairo next month.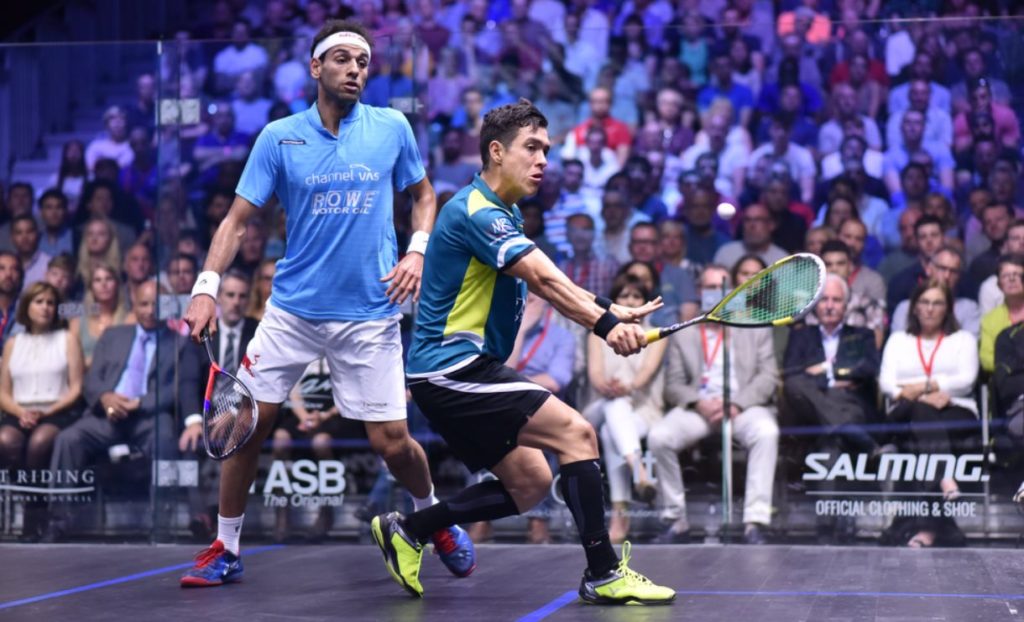 However, Rodriguez has proven himself as one of the most resilient players on the tour and has fought back from injury, illness and a world ranking which dropped as low as No.25 in May 2017 to become a real force at the sport's major tournaments once again.
Now armed with the experience of claiming silverware on the biggest stage, Rodriguez insists that he has what it takes to defend his crown.
"The passion and the love that I have for this sport is huge, and it motivates me.

"I still think that I can play for many years, and I think that I can win many tournaments. It's like a little piece of a big cake that I've already tasted, now I know how it feels when you win a big tournament, especially beating the World No.1 in the final.

"I'm going to face this tournament with great motivation, this year the competition is even harder because most of the players know that they are capable of winning it.

"It's a great opportunity for me and a great chance. I'm excited knowing that I'm the defending champion, I know there's going to be a lot of pressure, but I want to play, I want to be fit and healthy and the other things will come.

"I'm pretty sure that I can do the same thing as last year, I'm looking forward to playing this event, and I would love to be the British Open champion again."
Rodriguez is seeded sixth for this year's tournament and has been drawn on the same side of the draw as ElShorbagy, with the pair seeded to lock horns once again in the quarter-finals.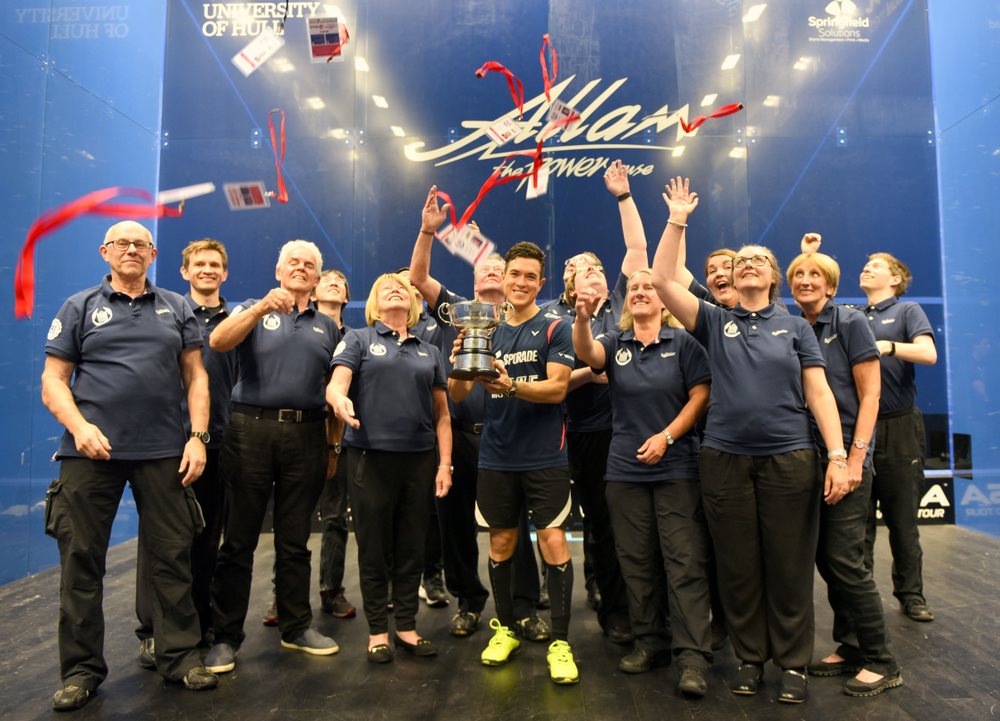 Also involved in the men's draw are the likes of World No.1 Ali Farag, World No.5 Simon Rösner and England's former World No.1 James Willstrop.
The women's draw is headed up by World No.1 Raneem El Welily as she looks to go one better than last year's runner-up finish to fellow Egyptian Nour El Sherbini.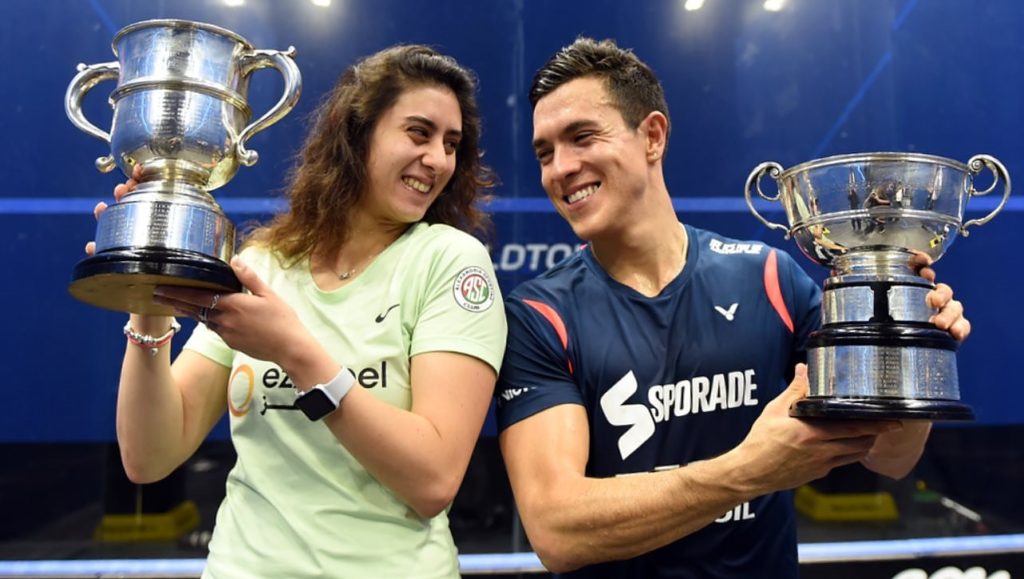 Former champions Camille Serme, Laura Massaro and Nicol David are also involved, with the latter two making the final appearances of their illustrious careers as both are set to retire at the end of this season.