It's quarter-finals day at the Allam Sports Centre in Hull, with the last eight players remaining in both draws aiming to make the semi-finals of the coveted Allam British Open.
Both draws feature two unseeded players, with Rowan Elaraby on court first, up against US No.1 Amanda Sobhy. Nadine Shahin is the other in the women's, and she will face reigning five-time World Champion Nour El Sherbini.
Miguel Rodriguez and Youssef Soliman are both in the quarter-finals. The Colombian will take on World No.5 Marwan ElShorbagy, while Soliman is up against the older brother, in World No.1 Mohamed, in the final match of the evening.
English No.1 Sarah-Jane Perry, playing on home soil, takes on World No.2 Nouran Gohar for a place in the last four, while Hania El Hammamy and Joelle King will do battle in the final women's match of the day.
The other Kiwi in action is Paul Coll, who will take on friend and training partner Diego Elias in the quarters, while World No.2 Ali Farag plays Mostafa Asal in an all-Egyptian contest. 
Order Of Play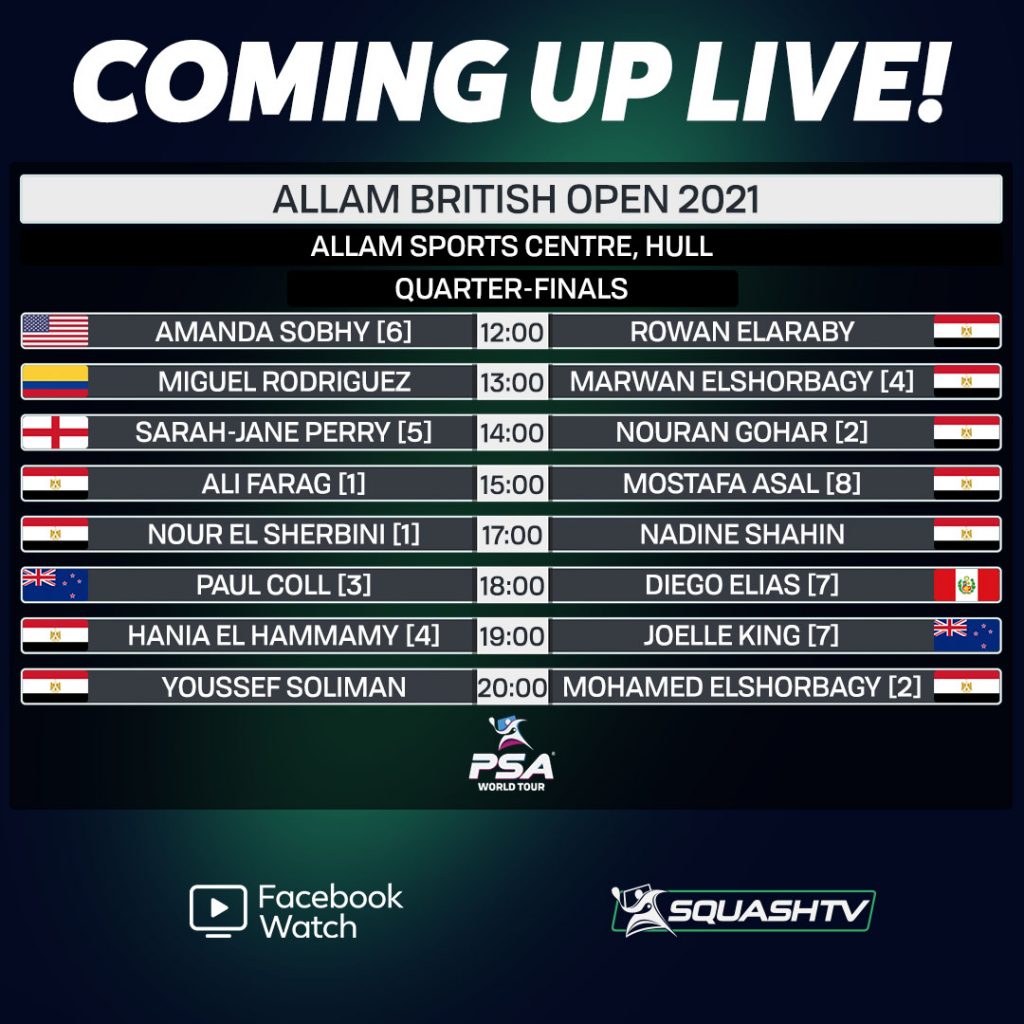 You can catch all the action live on SquashTV, and the official Facebook page of the PSA World Tour (excluding Europe and Japan).
You can also keep up with the live scores from the event here.